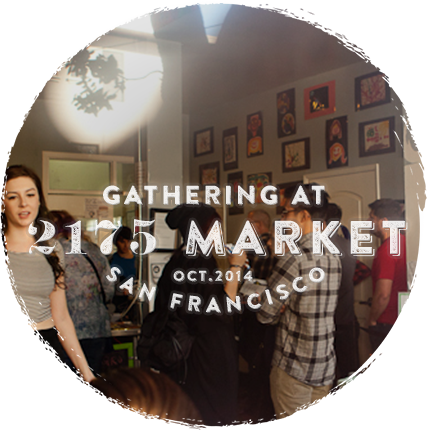 Creating spaces to foster connectivity
2175 Market showcases active spaces that blend the public and private to facilitate shared, interactive experiences. This community-centric focus adds value to the Upper Market neighborhood by enhancing its identity within the greater city. It all starts at the lobby entrance which opens up to a vibrant retail/market space providing easy access to additional amenities for our residents. In the evening, this unique area become a special place for hosted community events - providing even greater opportunity to connect.

Experience your community. Grab brunch or dinner with neighbors or friends in the restaurant located below your apartment. You can also enjoy the opportunity to shop among the local, creative retail vendors next to the lobby.

Stay current by attending one of 2175 Market's curated, hands-on events that emphasize discovery through various culinary, art and music classes offered through a partnership with various local organizations. These unique experiences will bring together diverse crowds of residents and surrounding neighbors to share, connect, and inspire. Our residents have the opportunity to host their own gatherings or curated events in the community spaces.
Experience Your Community.